The Luvanex Foundation is Registered as 501c(3) in Atlanta, Georgia
and as an Non Governmental Organization (NGO) in Nigeria with it's regional office in Yaba, Lagos
Our Vision
To become a strategic developmental center, fueling the flames of revival emanating from Africa in these end times. We seek to ensure appropriate readiness for the age to come.
Our Mission
To educate and empower the emerging generation of Christian leaders on how to live their daily life through Christ centered values.
We are on a mission to strengthen the hand of the communities we serve;
making them bearers of the fruits and gifts of the spirit as they discover and ultimately, align with God's purpose for their life.
---
The 10 Beliefs, Ideals & Core Values Which Shape Our Organization's Culture

---
The act of communing with God over extended periods of time during the day (prevailing prayers).
To be in constant communication with Heaven. We seek to make prayer not just a habit, but the lifestyle of every believer
---
2
Intimacy with the Holy Spirit
We are passionate about raising men who know the ways of God.
We believe becoming a friend of God is attainable through intimacy.
---
We believe integrity is the outlook of a clean heart and conscience.
At the Luvanex Foundation, our integrity is our identity.
---
The attitude of a total surrender to the will of the Father is our banner.
We strongly believe that the clay cannot dictate to the potter what to make of it, as only the potter knows best.
---
Humility before God.
A broken and a contrite heart, God will not resist (Psalm 51:17)
---
The ability to love a person or thing, without wavering, for an infinite amount of time.
We uphold the ability to be loyal and trustworthy to our partners and the journey God has called us.
---
Although not perfect, and constantly walking towards perfection.
We are comprised of dependable and truthful believers who practice honest dealings and transparency when people are or are not watching.
---
We live daily, with the awareness that we are a conduit
through which God can help another man with the financial resources He has blessed us with.
---
This is the wilful contribution of our time
to see the furtherance of the Kingdom of God and to the benefit of humanity.
---
This is the greatest gift and virtue we embrace and practice daily.
We believe we freely received love from the Father, hence we've been commissioned to spread this message of love. We are on a mission to spread God's love to all mankind out of a pure heart, a good conscience and a sincere faith as instructed in 1st Timothy 1:5.
The founder

---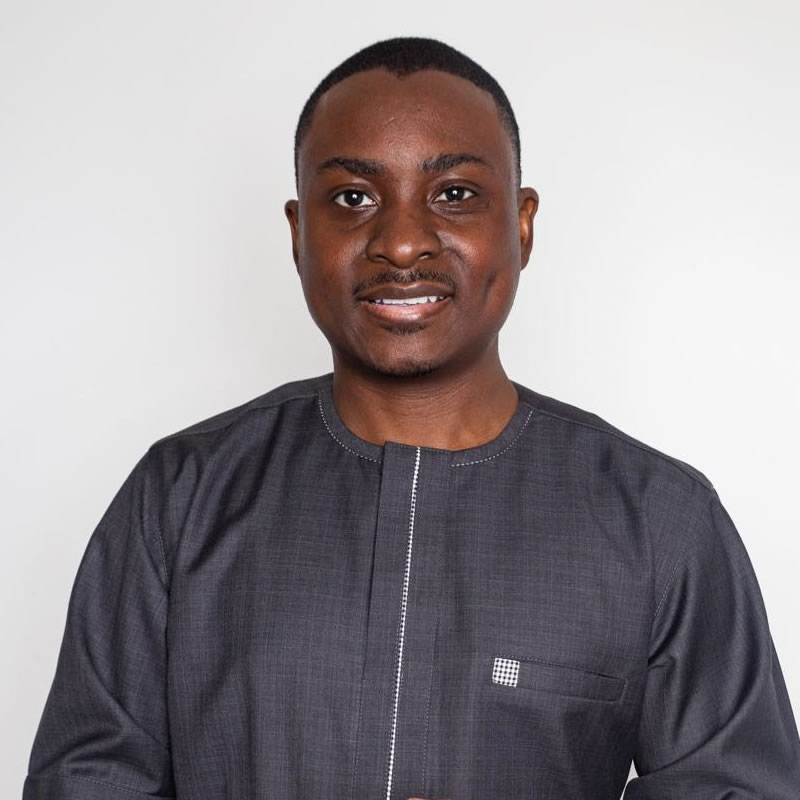 Damola is the founder of Luvanex Group of Companies, managing over $25million in Real Estate Assets for investors in Atlanta, Georgia and Charlotte, North Carolina. He is the visionary behind Luvanex Foundation registered in Nigeria and the United States.
Damola is a devout Christian, a seasoned Real Estate Investor, a licensed Real Estate Broker, an accomplished Serial Entrepreneur, Husband, Father, and an avid World Traveler. He is highly skilled in the art of negotiations, project management, business strategy development and execution. A true visionary with a deeply rooted love for solving the most critical problems Africa faces. He has pioneered and engineered the growth of several real estate related businesses in the international scene of various countries inclusive of the United States and Nigeria.

Damola holds a Bachelor of Business Administration from Kennesaw State University with a concentration in International Business. He also holds a Master of Business Administration degree from the previously named Southern Poly State University now officially known as Kennesaw State University in Atlanta, Georgia.
He is passionate about raising true worshippers for the Lord and is on a God ordained mission to make disciples of all men all through his time on earth.